CAI Webinar - Privilege, Confidentiality, and Ethics: An Analysis of CRP Principles and Patient Safety Confidentiality
The scope of this presentation is to examine the role of confidentiality and privilege within the context of Communication and Resolution Programs (CRPs).  The goal of the presentation is to establish and prove that health care providers may preserve confidentiality and privilege interests while implementing robust CRPs.
Learning Objectives
Outline the elements of typical confidentiality and privilege interests in patient safety and quality analyses, and explore the public policies that support such interests
Outline the fundamental components of common CRP processes in health care, and explore the public policies and ethical considerations that support CRPs for responding to patient harm events
Analyze the interplay between CRPs and confidentiality and privilege interests to identify complementary and divergent points
Learn practical suggestions to illustrate that health care providers can fully implement CRP processes while respecting the boundaries of confidentiality and privilege and,  ultimately, gain the benefits that both perspectives offer
Speaker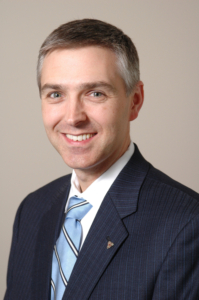 Wes Butler is a health care attorney at Barnett Benventui and Butler based in Lexington, Kentucky.  His law practice focuses on advising health care providers on regulatory matters that implicate safety, quality, and reimbursement.  Wes served as General Counsel for Kentucky's Cabinet for Health and Family Services providing legal guidance to Kentucky's health oversight agencies.  He is a frequent speaker on health law matters, including speaking engagements and in-service training sessions for federal and state government agencies and health care accrediting organizations.  Outside health care, Wes has served as a Special Justice to the Kentucky Supreme Court, was recently appointed to the Kentucky Advisory Committee for the United States Commission on Civil Rights, and spent time outside the U.S. working to combat bonded labor.